Web Site of The "National Army Security Agency Association"
Charles "Charlie" Edward Ziehl - August 4, 1941 - March 13, 2017

It is with deep sadness that the NASAA board announces the passing of long time board member "Charlie" Ziehl. He passed away at his home in Tawas City, Michigan after a long illness. Full military honors took place at the memorial service after the funeral ceremony on Friday, 3/17/2017. Charlie served in the ASA from 1959 to 1962. In his own words he recounted that "after being given the "ASA speech" I was "Volunteered" into the ASA. We shipped out to Frankfurt, Germany, where we stayed a couple of weeks, and then we were assigned to ASA Units throughout Germany, I and some others were sent to 507th USASA Gp in Heilbronn, Germany. I worked in the Message Center, sending and receiving hard copy material; I moved to Baumholder in the summer of 61, and was OJT'ed as a 980 then as a 982 . . . or at least given the MOS! I returned to the USA in August of 62. Civilian life brought a list of jobs: glass cutter, construction laborer, cement finisher, and finally, meat cutter for Kroger Co. I quit there in 73 to work with my father and mother in the Greenhouse/Landscaping business. In 1992, my wife and I purchased the business." Charlie is survived by his loving wife Diane, two sons and four grand children. He will truly be missed by so many who had the honor and privilege to know him over the years.
Fund Raising for an ASA Memorial at Arlington National Cemetery
*** $25,444.69 Donated by ASA Veterans ***
Cecil Carver met with the ANC committee on 24 October, 2016 to consider the ASA Memorial proposal. Additional meetings were held at the Pentagon.
ASA Veterans are urged to write their local, state and federal government officials to support ANC # 173157.
Contact Cecil Carver directly for more information, advice and strategies for support. cw.carver46@gmail.com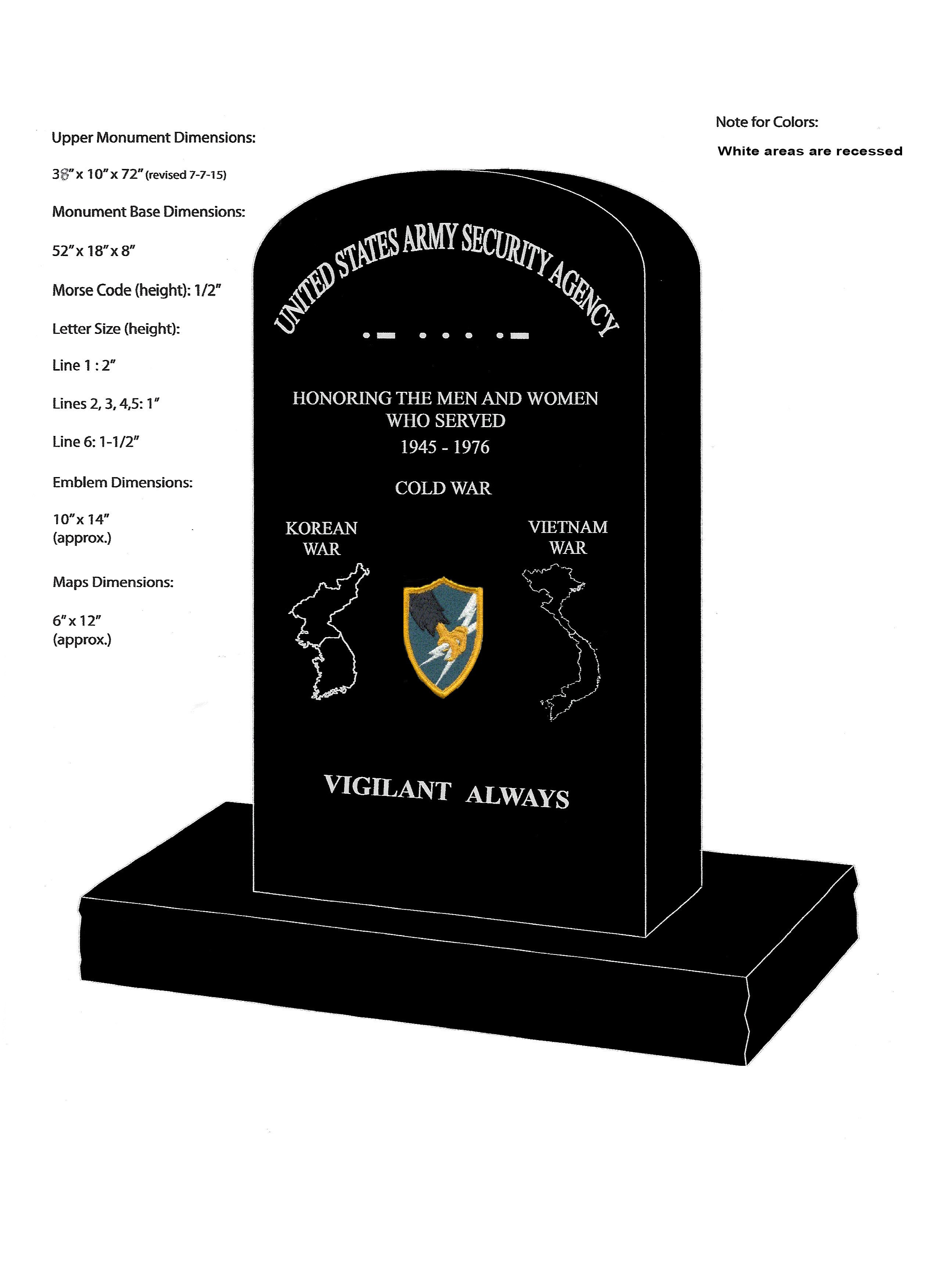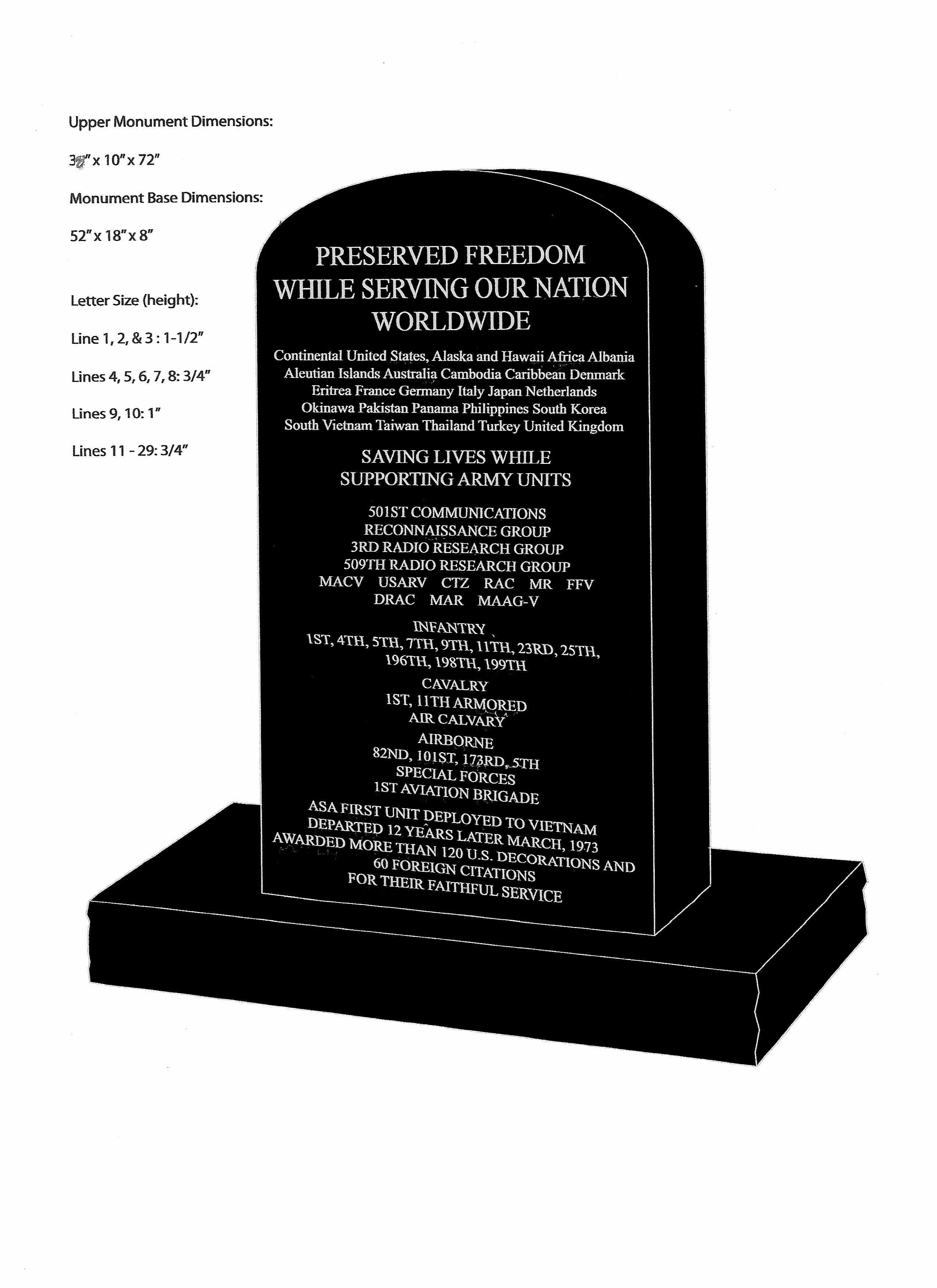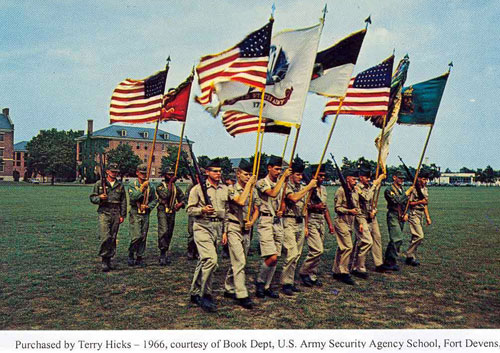 The NASAA is dedicated to preserving the history, memories, and friendships derived from serving in the Army Security Agency during the years of its existence 1945 - 1977. We watched and listened around the world and served in countless countries. We passed the flag to INSCOM in 1977. May they preserve our fine heritage and tradition of service. ASA and INSCOM soldiers are eligible for full membership in the NASAA. (The NASAA is a 501(c)(19) nonprofit corporation)
"On January 1, 1977, the United States Army Intelligence and Security Command (INSCOM) was organized at Arlington Hall Station, VA. The formation of INSCOM provided the Army with a single instrument to conduct multi-discipline intelligence and security operations and electronic warfare at the level above corps and to produce finished intelligence tailored to the Army's needs"
Department of the Army General Orders DAGO 25-76

























HMC Honors & Cafe Press Stores







(Reactivated 3/22/2017)









NASAA Topics
ASA/INSCOM Topics
Off Site Web Sites






Col Richard L. Jones




NASAA Charter Member #1